Note
Click here to download the full example code
Wrecking Ball Simulation#
This example simulation shows how to use pybullet to render physics simulations in fury. In this example we specifically render a brick wall being destroyed by a wrecking ball.
First some imports.
Initiate pybullet and enable gravity.
Define some handy parameters to customize simulation.
Creating the base plane actor.
The following definitions are made to render a NxNxN brick wall.
The following is the logic to position the bricks in our desired location and generate the actor.
Now we render the wrecking ball consisting of a fixed hinge, a ball and rope.
Next we define the frictional force between the joints of wrecking ball.
We add the following constraint to keep the cubical hinge fixed.
Now we add the necessary actors to the scene and set the camera for better visualization.
Position the base correctly.
Calculate the vertices of the bricks.
Calculate the vertices of the wrecking ball.
We define methods to sync bricks and wrecking ball.
Some helper tools to keep track of avg. FPS and simulation steps.
Timer callback to sync objects, simulate steps and apply force.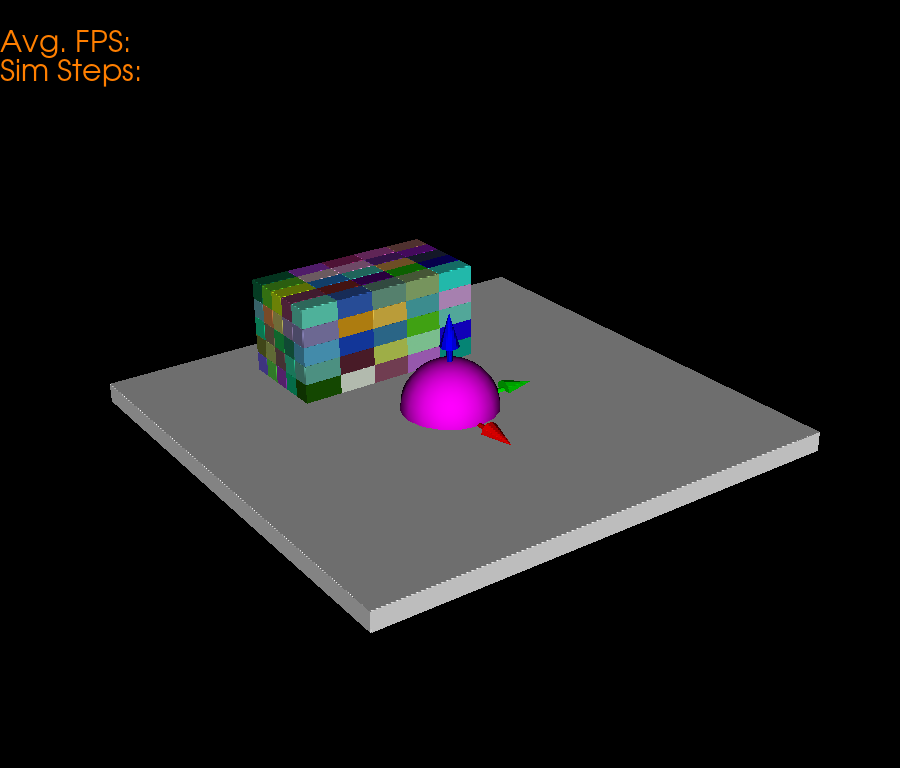 Total running time of the script: ( 0 minutes 0.152 seconds)