Note
Click here to download the full example code
Domino Physics Simulation#
This example simulation shows how to use pybullet to render physics simulations in fury. In this example we specifically render a series of Dominoes which are under Domino Effect.
First some imports.
Set the Number of Dominoes for Simulation.
We define some global parameters of the Dominoes so that its easier for us to tweak the simulation.
Now, we define a scene and add actors to it.
Now, we define methods to sync objects between fury and Pybullet.
Syncing Dominoes#
Here, we perform three major steps to sync Dominoes accurately. * Get the position and orientation of the Dominoes from pybullet. * Calculate the Rotation Matrix.
Get the difference in orientations (Quaternion).

Generate the corresponding rotation matrix according to that difference.

Reshape it in a 3x3 matrix.
Perform calculations to get the required position and orientation.

Update the position and orientation.
Here, we define a textblock to display the Avg. FPS and simulation steps.
Set the camera for better visualization.
Timer callback is created which is responsible for calling the sync and simulation methods.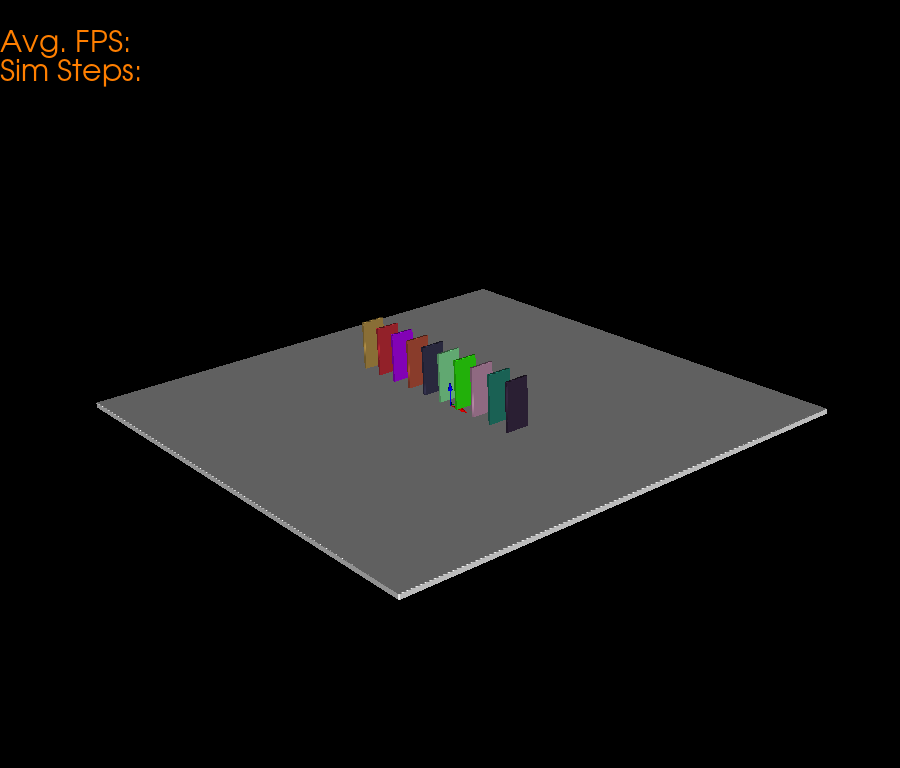 Total running time of the script: ( 0 minutes 0.108 seconds)