Note
Click here to download the full example code
Visualization of ROI Surface Rendered with Streamlines#
Here is a simple tutorial following the probabilistic CSA Tracking Example in which we generate a dataset of streamlines from a corpus callosum ROI, and then display them with the seed ROI rendered in 3D with 50% transparency.
First, we need to generate some streamlines. For a more complete description of these steps, please refer to the CSA Probabilistic Tracking Tutorial.
We will create a streamline actor from the streamlines.
Next, we create a surface actor from the corpus callosum seed ROI. We provide the ROI data, the affine, the color in [R,G,B], and the opacity as a decimal between zero and one. Here, we set the color as blue/green with 50% opacity.
Next, we initialize a ''Scene'' object and add both actors to the rendering.
If you uncomment the following line, the rendering will pop up in an interactive window.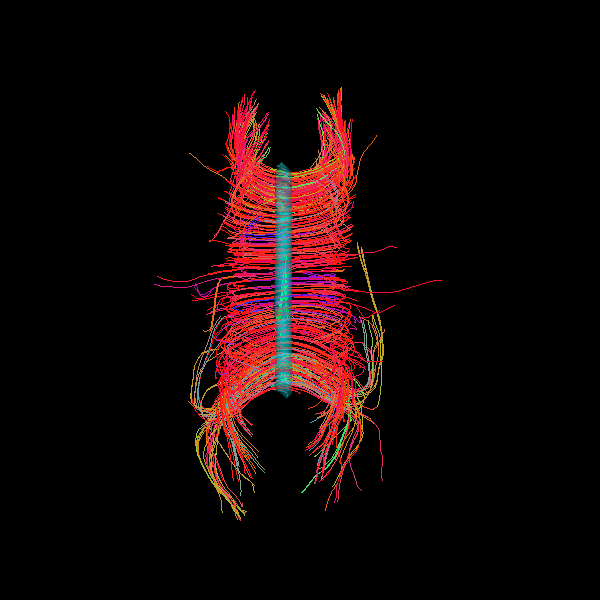 Total running time of the script: ( 0 minutes 19.063 seconds)