Note
Click here to download the full example code
Collisions of particles in a box#
This is a simple demonstration of how you can simulate moving particles in a box using FURY.
In this example, the particles collide with each other and with the walls of the container. When the collision happens between two particles, the particle with less velocity changes its color and gets the same color as the particle with higher velocity. For simplicity, in this demo we do not apply forces.
Here, we define the edges of the box.
Here we define collision between walls-particles and particle-particle. When collision happens, the particle with lower velocity gets the color of the particle with higher velocity
We define position, velocity, color and radius randomly for 50 particles inside the box.
With box, streamtube and sphere actors, we can create the box, the edges of the box and the spheres respectively.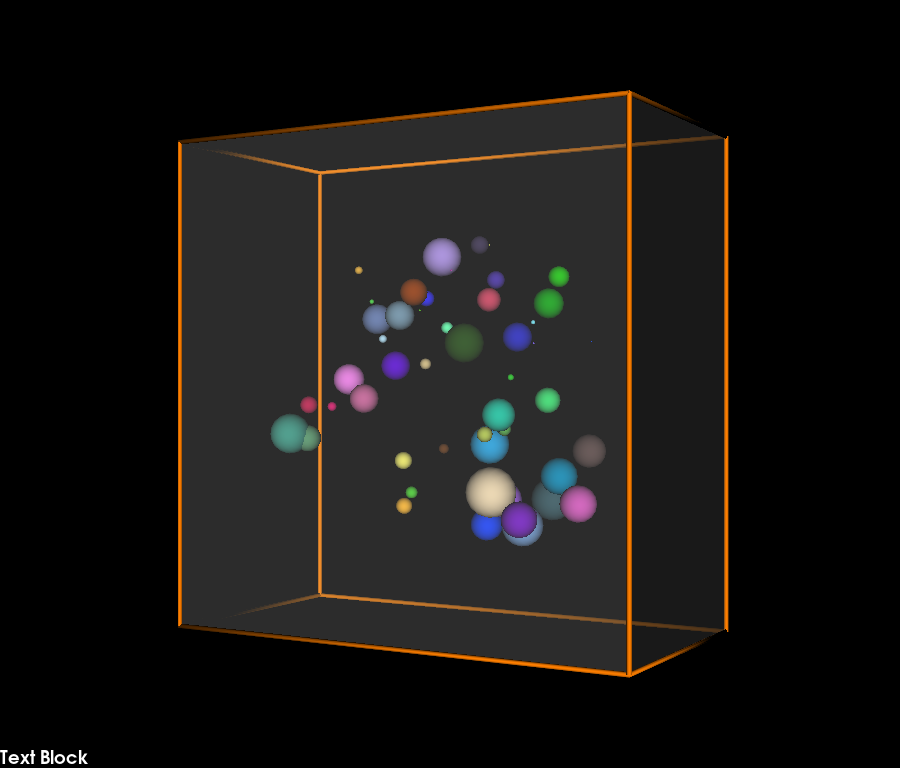 Total running time of the script: ( 0 minutes 0.128 seconds)